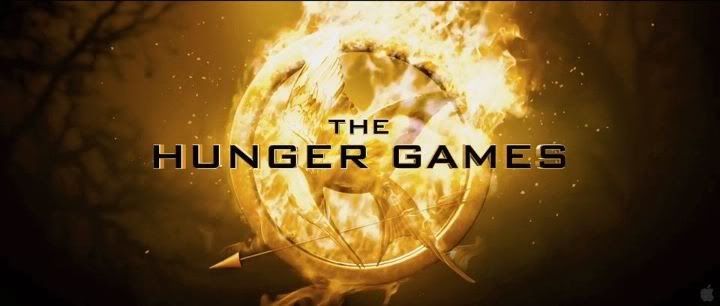 Okay, I give. It's true. I finally read The Hunger Games Trilogy. I know. I should have done it along time ago when I saw Team Peeta and Team Gayle. But my first thought was these guys must be riding the coat tale of team Jacob and Team Edward. It took a whole year to understand their stories. And I love them for that.
The trilogy of the Hunger Games was such an intense read and looking back on it, the movie I felt was as true as it could be on screen compared to the first book. That is what actually got me to read the trilogy.
About a year ago, when Elizabeth and I were blogging like crazy, I would see on some of my favorite book blogs, team Peeta or team Gayle, and I just thought, who are these characters for crying out loud? Well my friends, I am up to speed and awaiting Catching Fire.
Book Review:
The Hunger Games was a great start to the trilogy. Peeta was written as a sensitive guy with balls of steel. I like that. Katniss was very Heroic and with this intense look and a heart of gold. Gayle, I still didn't quite understand but then he didn't really have a big part in it.
I disliked Haymitch for a good while but I felt he had maybe gone through something more horrific than the hunger games. I don't know, slowly though I began to dislike him less and less throughout the book. I wasn't too keen on his drinking habit or his sarcasm.
I was really charged after I finished The hunger games because I was awaiting some happy go lucky moment with Katniss and Peeta, which, bummer, didn't happen. Which brings me to Catching Fire. Wow, I did NOT expect a second hunger games. Nor did I expect a lovely Finn. I did, however, feel for Katniss. She wasn't sure she even liked Peeta, to end up planning to marry him. I can only imagine this dilemma when you are being blackmailed by the capital's president.
As for Mockingjay, when I read the last few pages, I was left with a very sad and heavy heart. Sad because Katniss and Peeta still had nightmares like real people do when having fought in a war. I mean the ending was very real of what people in war go through. I guess what I'm trying to say is that the ending wasn't as happy as I wanted it to be, you know? Where the guy gets the girl, and they marry and they have a happy ever after. Peeta and Katniss still suffered, they still had to deal with traumas but they did take it day by day and eventually began a family. But it sounded very difficult and very real. Suzanne Collins mentioned somewhere that her father talked alot about war and there effects and she really brought that to life in her books and on the big screen.
Bottom Line:
The Hunger Games Trilogy was a very intense read, entertaining and left a very strong message about war and the effects on the human spirit.



WORTH READING
The next Book Review might be Awakend or Lovely Bones, which ever one I finish first. See you then.