Empty Night Stand will be a biweekly meme that showcases 3 new books I've chosen to place on my empty night stand. It will include books I've heard great things about from fellow bloggers or from simply skimming the library or books stores. I'll present the cover and a teaser quote with a possible book trailer.
I'm super excited for this weeks Empty Night Stand. I was fortunate enough to hit the library this week and right off the bat, my eyes widened as I saw Rules of Attraction available. I love Simone Elkeles and her Alex/Carlos Fuentes characters. I have also seen the cover of Captivate and The Line and I am really curious about them so I am super excited to get started.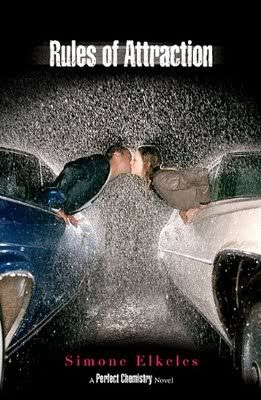 I take a long look at my brother. He's definitely changed; I sensed it from the minute I saw him. He might look like Alex Fuentes, but I can tell he's lost that fighting spirit he once possessed.
My teeth chatter. Coach Walsh is almost done with his whole speechifying bit but Nick is still not here. I want to not worry about him. I just want him to be safe.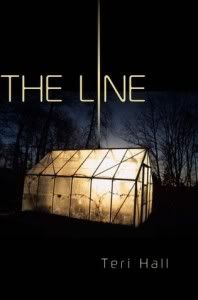 Strange things were supposed to happen near the Line; dangerous things. Even though there hadn't been a Crossing Storm in over forty years, people still thought of the Line as a bad place to be near. There were whispers about Away-the territory on the other side of the Line. There were whispers about the Others.
As you can imagine, i am, at the moment, into YA novels but my taste varies and changes constantly, so if you are wondering when I plan to read adult fiction, or historical fiction or simply a romance, dont' fret my friend, I'm always three books away from your type of book.