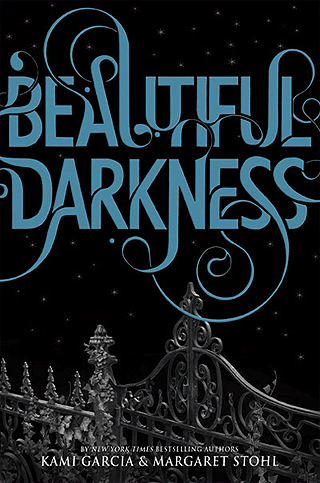 It has come to my attention that Warner Bros. has bought the movie rights to Beautiful Creatures, authored by Kami Garcia and Margaret Stohl.
Warner Bros. is behind the smash hit series, Harry Potter, and is hoping Harry Potter fans will find solace in Beautiful Creatures, which will be a five novel YA series.
The script will be written and directed by Richard LaGravenese who wrote "P.S. I Love You."
For those of you who aren't familiar with the story, here is the book trailer of Beautiful Creatures to give you a quick look.
I'm not sure if Beautiful Creatures is the right movie to fill in Harry Potters Shoes, I'm super bias because I am still crossing my fingers that Vampire Academy will get picked up for a movie deal or even Hush, Hush by Becca Fitzpatrick. Both of these had great reviews and there are legions of fans all over the world. These book series would be great for adaptations to the big screen because they have world class appeal. Of course, this doesn't mean I won't support Beautiful Creatures. I read the book and I liked it but when I compare it to others, I know other books series would make better movies and not just for the sake of filling a financial gap like Warner Bros. is hoping for.
Nevertheless, I am waiting patiently for Beautiful Darkness, the sequel to Beautiful Creatures. And I am super happy for Kami Garcia's and Margaret Stohl's super success for the books alone. Still have to wait and see about the movie ;) I'll keep my eyes and ears open for a movie release date so stay tuned.
So naturally, after this mega news flash, I have to ask you:
1. What do you think about the Beautiful Creatures adaptation to the big screen? And do you plan to see it?
2. What other books series do you want to see on the big screen?
Think about it and get back to me because I have a whole list of books I would love to see as movies and I believe would do well.