I am a die hard fan of the Mercy Thompson novels. I read all of the novels and the graphic novel back in October when my husband and I were visiting Vancouver, Canada for the weekend. And I remember saying, "hey, I'm missing a book! We
have to
go to a book store." We had visited Grouse Mountain all that day and wanted to relax. He was not happy but he took me anyway. Bless him. I don't believe I slept much during that weekend. Anyway, I can't wait for this book!
To be released March 30, 2010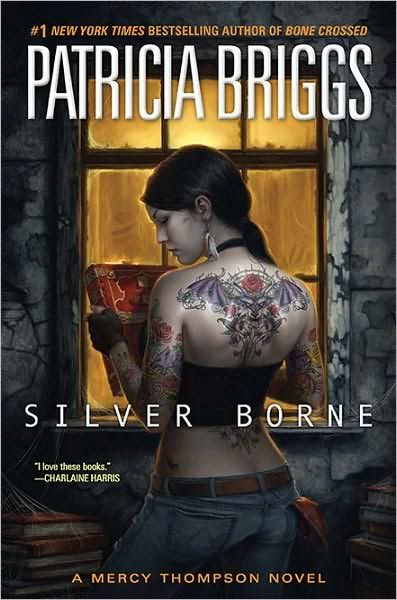 Review by Harstan at www.Barnesandnoble.com
Even though the human population knows that vampires, werewolves, and fae exist, it does not preclude mortals from fearing the paranormal. Mechanic Mercy Thompson is a shapeshifter who can turn into a coyote, but is mated with her beloved alpha werewolf Adam. His pack feels a coyote is beneath them on the food chain and using their mind control powers try to persuade Mercy that she is not good enough for their leader. While an outraged Adam is trying to ferret out who is destroying his pack and messing with his Mercy's mind, she has two other problems to contend with. Her friend Samuel the werewolf struggles with his human side so his beast keeps him alive while Mercy triess to give him a reason to live. A fairy wants her to return a powerful tome that a fae lent her; she kidnaps her friend Gabriel to insure Mercy cooperates, but the bookstore is shuttered permanently and Mercy knows the queen will try a double cross. The fifth Mercy Thompson urban fantasy is filled with action, romance and fae intrigue; perhaps the deadliest kind on the planet. Filled with various subplots that tie deftly together, the continuing adventures of Mercy and Adam make for another entertaining entry in a strong saga. However, it is Patricia Briggs' world-building skills on a par with early Laurell K. Hamilton that make Silver Borne a winner as readers will believe in shapeshifters, fae and vampires, oh my.