Hello everyone. And welcome to the last Book Review for Vampire Academy (For Rose and Dimitri's epic love story, that is.) I am so excited to show you the book trailer I didn't even know existed. Where have I been? you might ask. Well let's just say, I righted my wrong and am now up to date.
Would you cast these actors for the upcoming Vampire Academy Movie? Why or why not? I want to know. So don't forget to comment.
Now, to the book review: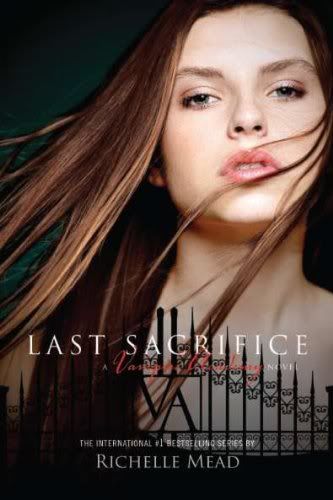 Rose Hathaway, is locked in Moroi jail after being framed in the cold-blooded murder of the Moroi Queen. The punishment for this crime is immediate execution. At the same time, she is faced with the challenge of somehow locating princess Lissa Dragomir's lone remaining relative, her secretly existing illegitimate sibling. Murder. Love. Jealousy. And the ultimate sacrifice. Now, with Rose on trial for her life and Lissa first in line for the Royal Throne, nothing will ever be the same between them.

Book Review:I've never been more terrified and elated to read the last book in a book series as I was with Vampire Academy. To know that once I finish the last page, I would no longer be filled with glorious, gut wrenthing anticipation for the next chapter in Rose and Dimitri's epic love story. But all good things must come to an end.

Richelle Mead did a fantastic job really bringing her main character, Rose, full circle with Dimiitri, Rose's love interest. Spirit Bound, the 5th book in the series, left the readers hanging with Dimitri's character in anguish over his feeling for Rose, his renewed transfromation, and his loyalty in question. So, with Last Sacrifice, Mead, had no choice but to tie up some pretty big loose ends. And I love her for that. Note: Some loose ends in this book are for the spin off I heard..Yay, spinoff!

Her game in the beginning was to get Rose out of the pickle she was in, in a very action packed, conspiracy kind of way, that really set the tone for the rest of the book, only to shove Rose right into that romantic pickle, we as readers couldn't wait to devour. When I say romantic pickle, I am talking Rose, Dimitri...and Adrian. Yes, a delicious, mouth watering, and crunchy pickle it was.

Then of course, there were some ends that had me saying, what? ...to easy. But it is what it is and I had a great time with it anyway.

Here is what I am getting at. I could not, would not, put the book down. I have never loved a book series so much to almost tear up. And as for the movie that is in slow motion at the moment, well it needs to get made pronto. I want others to know and love Rose and Dimitri's story and I do.





LOVED IT!