Hello fellow Book Lovers! Is it me or is this guy one of the hottest men on PC Cast's book cover? And all I needed to see was an arm (lol). Now, I hope you have pre-ordered
this book
. If not what are you waiting for? Here's a little taste of what you could be missing...
To be released on January 4, 2011.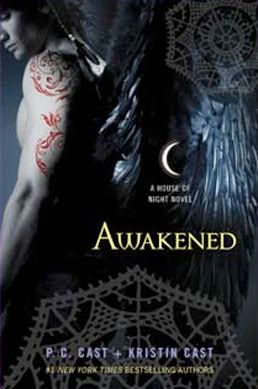 Exonerated by the Vampyre High Council and returned to her position of High Priestess at Tulsa's House of Night, Neferet has sworn vengeance on Zoey. Dominion over Kalona is only one of the weapons she plans to use against Z. But Zoey has found sanctuary on the Isle of Skye and is being groomed by Queen Sgiach to take over for her there. Being Queen would be cool, wouldn't it? Why should she return to Tulsa? After losing her human consort, Heath, she will never be the same – and her relationship with her super-hot-warrior, Stark, may never be the same either…
And what about Stevie Rae and Rephaim? The Raven Mocker refuses to be used against Stevie Rae, but what choice does he have when no one in the entire world, including Zoey, would be okay with their relationship? Does he betray his father or his heart?
Don't forget PC and Kristin Cast have the fledgling book guide to all things fledglings. Do you have yet? So tell me about it and leave a comment. Is the fledgling guide everything you thought it would be?