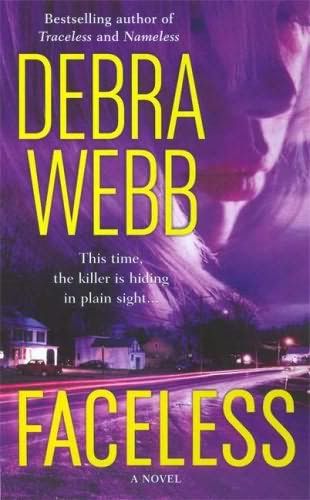 Synopsis:
Deputy district attorney Carson Tanner has dedicated his life to justice. But he is still haunted by one case that was never solved: the murder of his entire family in cold blood. Back then, the teenage Carson was protected by his girlfriend's influential father, Senator Randolph Drake. But now, fifteen years later, Carson finds himself facing a whole new world when a man confesses to the Tanner killings. His name is John Stokes. And his confession only scratches the surface of the truth…
Carson knows that Annette Baxter uses her brains and beauty as a fixer for the rich and powerful, making their indiscretions disappear in exchange for security and influence. But now someone is using her clients' secrets—and her own—against her. And even though Carson can't ignore his attraction to her, he is dead-set on making Annette pay for her crimes…but what if she holds the key
to the burning secret he's spent his whole life seeking?
Book Review: Debra Webb has done a wonderful job creating suspense in Faceless. She brings a fantastic roller coaster of situations for her main characters and their reactions to them are exciting to read.

The plot is well developed and woven neatly to tell a suspenseful story. And the romance is pretty hot and quick - careful ladies, you may get burned ;)

There were a couple of moments when I'd have to re-read a sentence a few times because of the way it was structured and that ruined my flow. But I got through it:)


Bottom Line: I enjoyed reading Faceless and I would never have guessed the ending. If there was only one thing I could say about Debra Webb's books, it would be that she really knows how to create twisters.



WORTH READING