I love books.
I was at Walmart just the other day to pick out some table mats and chair cushions for my new breakfast table I had bought earlier that day. As I neared the shortest line, I happened to pass the book section. Just outside the book section there were two book racks/stands with big bold signs above them advertising "Bargain Books...$1.00".
I completely lost track of where I was going because all I saw were books, books and more books, LOL!!! You know what I'm talking about ;)
Mind you, I didn't have a cart or a basket so I was shifting the big puffy yellow cushions and the mats from one arm to the other, and busying myself with the other...hunting for fantastic books.
The books I bought include: Fallen by Clair Deloacroix and Faceless by Debra Webb. I also bought some baby books for my nephews and a cool Sudoku book for my hubby.
Fallen and Faceless are not YA. Fallen is adult fiction, paranormal and Faceless is romantic suspense. I am really looking forward to Faceless from Debra Webb. I have read a couple of her novels and I have reviewed her book titled, Nameless. So I have high expectations for this one and I feel I will not be disappointed.
My point in all of this is that I spotted a bargain with my very own eagle eyes, lol, and pounced on it like a chip in dip. The deal was too good to pass up and in that I found two great sounding books I am looking forward to reading. I know my fellow reading comrades would be proud of me as I am ;)
Here's a look at the two I purchased.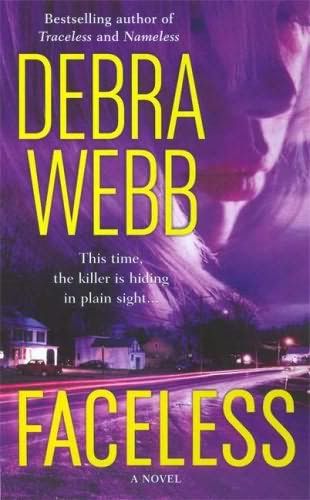 Deputy district attorney Carson Tanner has dedicated his life to justice. But he is still haunted by one case that was never solved: the murder of his entire family in
cold blood. Back then, the teenage Carson was protected by his girlfriend's influential father, Senator Randolph Drake. But now, fifteen years later, Carson finds himself facing a whole new world when a man confesses to the Tanner killings. His name is John Stokes. And his confession only scratches the surface of the truth.
Carson knows that Annette Baxter uses her brains and beauty as a fixer for the rich and powerful, making their indiscretions disappear in exchange for security and influence. But now someone is using her clients' secrets - and her own - against her. And even though Carson can't ignore his attraction to her, he is dead-set on making Annette pay for her crimes.but what if she holds the key to the burning secret he's spent his whole life seeking?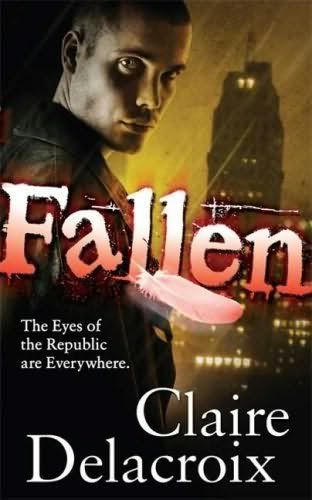 The Eyes of the Republic are Everywhere.
When her estranged husband's mysterious death is declared an accident, Lilia Desjardins knows that it is a lie. She leaves all she knows to risk the dark heart of the Republic -- only to find that she herself has been targeted by forces unknown.
Adam Montgomery will do anything to complete his earthly mission, even if he has to tangle with the enigmatic Lilia Desjardins. But when his contact is murdered and he must rely on Lilia's silence to save him from the slave dens, Adam knows that his wings were only the first sacrifice required of him.
As danger and intrigue surround them, Lilia and Adam realize that they must work together -- body, mind, and soul -- in order to save the world.
My book bargain adventure was completely unexpected so be sure to keep your eyes open and on the look out for great book bargains.
Happy Hunting!!